Lipsie Languages Translation Services - Sustainably Successful Since 2002
Lipsie technical translation agency can manage all your technical translation needs, in various fields and involving different types of documents and formats: technical instruction manuals, safety and data sheets, certification procedures, contracts, legal translations, company seminars presentations, user guides, software strings, brochures, on-line helps, white papers, catalogues, technical reports, financial documents, financial statements, articles of incorporation, patents, certifications and so on.
Lipsie also specialises in the localisation of Web content: translations of sites, updates, revisions, studies and the localisation of meta-tags/meta-descriptions from an SEO perspective and Adwords campaigns, translating directly using all programming formats. The service includes providing assistance to webmasters during the publishing and revision of sites in test areas, before going live. Lipsie also provides translation services in the fields of marketing, publishing, communication and audiovisuals: translations of books, scripts, synopses and magazines, business letters, press releases, translations and adaptations of scripts (lip sync, sync-like, voice-overs) and translations of apps for smartphones and video subtitles.
The Philosophy and Andvantages of Our Translation Company
Our translation agency has developed a philosophy and business practice by placing the utmost care on communication, taking on challenges, providing information, meeting expectations and developing lasting collaborative relationships. We take care of all the tangible aspects of translation services, such as our sites and our social network content, our offices and the approach of our staff. We excel in offering quick and effective solutions to urgent and complex projects, which also require managerial, marketing and planning skills. Courtesy, kindness and friendliness form part of our savoir-faire because they allow us to develop and strengthen lasting relationships with our customers. We listen carefully to both existing and potential customers in order to understand and respect their needs, preferences and specific budgets.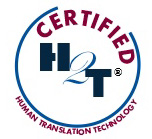 THE LIPSIE INTEGRATED QUALITY SYSTEM FOR HIGH CUSTOMER SATISFACTION - An efficiently run production process is one of the key factors for excellent results and maintaining a high customer retention rate. Our translation company has created and implemented a procedure to coordinate and ensure the quality of translations, including quality control and the traceability of the services and the professionals involved (high professional translators, specialist revisers and proof-readers).
The system – which is comparable to EN 15038 standards - is enhanced by innovative requirements that are relevant to the sphere of professional technical translations to determine the selection, management and quality of our human resources, ensuring effective, fast performance and competitive costs, in line with current market expectations. The time we dedicate to analysing needs is always reflected by the satisfaction and loyalty of our customers, which encourages us to continue providing our services using this positive approach.
Four Project Managers for Multimedia Editing and Translations
Our company's four project managers are professionals who take the responsibility of managing projects, verifying translator performance quality and maintaining high customer satisfaction extremely seriously. They co-ordinate the following tasks: 1- project definition (scope, selection of an appropriate methodology and delivery planning); 2- qualified resource selection (translators, multimedia specialists and computer technicians); 3- supervision of the relationship between the parties (in compliance with contractual commitments); 4- quality checking on translations ('spot checks'); 5- ensuring project success (meeting quality standards and timely delivery); 6- providing prompt after-sales service (customer queries and requests for additional revisions).

IT & Telecommunications Translation
Finance & Economy Translation
Legal Translation
PR & Marketing Translation
Industrial & Technical Translation
Entertainment Translation
Press & Edition Translation
Technical and professional expertise
Related Links