Lipsie Languages Translation Services - Sustainably Successful Since 2002
Lipsie Languages meets all your needs for translation, localization, modification and adaptation of any documents (e.g. hand-books, user guides, on-line helps, press releases, brochures, white papers, catalogues, business letters, financial documentations, certification procedures, contracts, legal translations, company seminars presentations, etc.), Web contents (e.g. Internet sites translations and updates, modifications, etc., by means of a straight-through translation into the html, xml, etc. formats), and multimedia products (e.g. CD-Rom, DVD, video games, Apps, etc.).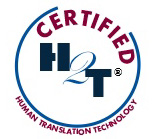 LIPSIE CERTIFICATION LABEL
An efficiently managed business process is one of the key factors in gaining the loyalty of our customers. For 5 years now, LIPSIE has been applying a procedure to coordinate and ensure the quality of its services. Our Quality label, entirely renovated in 2015, is compliant with EN 15038 standards and now features innovative, industry-specific requisites to help us choose and monitor the quality of our resources, in order to guarantee that our customers receive a high-value, cost-effective service in the minimum lead time, in line with current market demands.
IT & Telecommunications Translation
Finance & Economy Translation
Legal Translation
PR & Marketing Translation
Industrial & Technical Translation
Entertainment Translation
Press & Edition Translation
Expertise
Related Links